Xavier Padilla
Contestant Profile
Pronouns
He/Him
Age
45
Hometown
Philippines
Longevity
Seasons Competed
2
Total Survivor Days
TBD

---

Team(s)
Mosa
Dodo
Placement
3/16
Alliance(s)
The Rebellion:
Adam Seitz
Steph Reif
Challenge(s) Won
12
Vote(s) Against
12
Day(s) Lasted
38
Overall Edgic
CP
Survivor Score
1.137
Survivor Average
5.733

---

Team(s)

Stars




Icons




Egots

Placement
TBD
Alliance(s)
TBD
Challenge(s) Won
TBD
Vote(s) Against
TBD
Day(s) Lasted
TBD
Overall Edgic
TBD
Survivor Score
TBD
Survivor Average
TBD

Xavier Padilla was one of the contestants Survivor: Extinction Island and .
| | |
| --- | --- |
| | Survivor: Extinction Island |
Favorite Survivor Player: Boston Rob
Most Used Emoji: 🌞
Desired Superpower: Telekinesis, who wouldn't want to be able to move things and fly
Title of Autobiography: Built on Rock
Best Advice Given: Give 100% in everything you do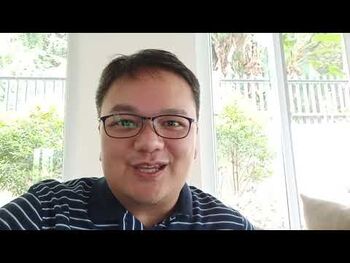 | | |
| --- | --- |
| | Voting History |
Xavier Padilla's Voting History
Episode
Xavier Padilla's
Vote
Voted Against
Xavier Padilla
Ep. 1
Mosa Tribe Immune
Ep. 2
Mosa Tribe Immune
Ep. 3
Pennington
—
Ep. 4
Rachael
Matt, Nic & Rachael
Ep. 5
Mosa Tribe Immune
Ep. 6
Nic;
Matt
—
Ep. 7
Nic
Jack
Ep. 8
Tribal Council Canceled
Ep. 9
Sierra
Austin, Sierra & Jack
Ep. 10
Austin;
Austin
Individual Immunity
Ep. 11
Chris
Austin, Chris & Stephen
Ep. 12
Stephen
Austin & Stephen
Ep. 13
Austin
—
—
Adam
Voted Off, Day 38
Vote for
Sole Survivor
Steph
| | |
| --- | --- |
| | References |
Xavier is the first player from the Philippines in the series.
Xavier was the oldest player in Survivor: Extinction Island.
Xavier along with Chris Provost were the first Players of the Season.
Xavier's Superlative Award was "Made It To The End But No One Says His Name Correctly."
Xavier won the Best Duo Award with Steph Reif
| | |
| --- | --- |
| | Survivor: Icons and Stars |
Is there an age people should stop having birthday parties? NO! NEVER.
Favourite kind of salad? Caesar Salad! Et tu Brute?
What's the most iconic and/or star-like quality you possess? I am a hero, who tries villain moves, feels guilty, says sorry, and then tries to make up by being overly heroic. Which messes up with my brain.
What was your favourite moment last time you played? My fave moment was working back from a 7-3 disadvantage to make it to the top 3! But, note to self, never depend on Adam again!

| | |
| --- | --- |
| | Voting History |
TBD
| | |
| --- | --- |
| | References |
| | |
| --- | --- |
| | Cast |